We offer our customers in the cardboard and paper industry expertise, commitment and a wide range of solutions in order to help them provide their consumers the products they want, with the greatest profitability.
We are looking for new products
We help you to find the new raw materials you need for your processes, with the required quality and in the most competitive situation possible. We save your technical and management departments time and effort.
Wide range of products and solutions
At Barcelonesa, we have a wide range of products and solutions and we have the capacity to make our own packaging and customized maquilas.
easyB: Technology at your service
We want you to spend your time on what's really important. That's why we have designed easyB; our online platform where you can easily manage your orders, consult/download all the documentation you need and consult our product portfolio.
Get an immediate quotation for the product you need
Fully liquid product that is easy to apply with makes easier to avoid the common problem of solids decanting from products in suspension.
Product with a medium to low viscosity, which makes it easy to apply without the need of special pumping systems.
It avoids the usual generation of borax decahydrate powder, what decreases the risk associated with dilution operation.
It has a high concentration of boron, which makes possible to work with smaller doses than the ones normally used when working with other liquid or in suspension products
Looking for a specific product?
Through our easyB platform, you can see all the products we have available, download documentation and much more.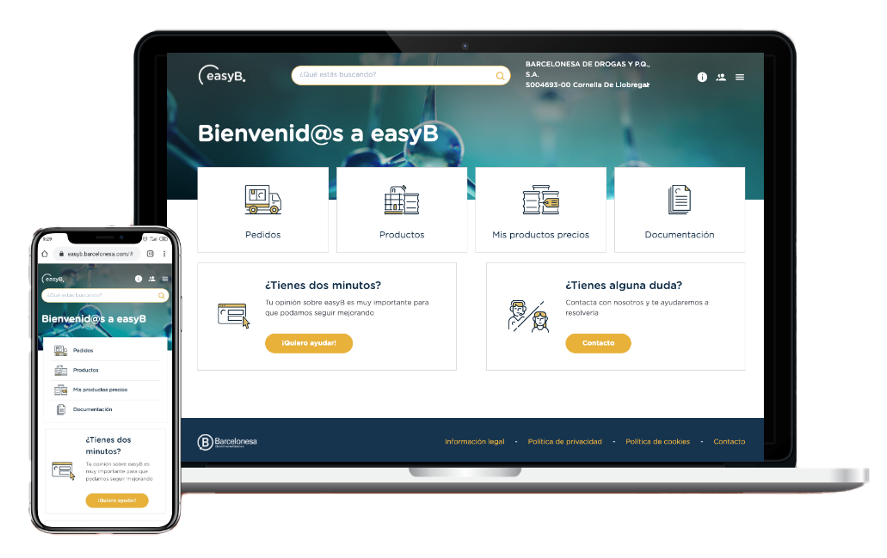 Certifications that guarantee that we comply with the highest quality standards in terms of products, services and management.

How can I help you?
Juan Carlos Montoro
Sector Manager