At Barcelonesa we have a strong commitment with our products quality and services, which is promoted by our Management in all the areas from the different companies that are part of the group. We want to maintain continuous and sustainable long-term business relationships with our customers, offering the highest level of quality in our products and services.

Our entire chain of management is addressed to achieve the highest level of satisfaction to all parties involved in each operation. In addition, our technical area interfears in the different phases of the process in order to always offer the best solutions adapted to your needs.
Committed to safety, quality and continuous improvement.
In order to prove our customers this commitment to quality, all the different companies that are part of Grupo Barcelonesa are certified according to ISO 9001 and 14001. We have an integrated management system in which Quality, Environment, Safety and Occupational Risk Prevention areas converge, ensuring an integral and systematic approach that allows our continuous improvement and compliance with legislation at all stages of the process.
At Barcelonesa we are committed to the continuous improvement at all levels of our organization. One of the driving forces of this continuous improvement is the complaints management and for this reason we have a complaints handling team which meets periodically. The objective of this team is to analyze each complaint and apply the corresponding improvement actions for continuous advance in all our processes. Our commitment to quality is not only limited to our products, we also extend it to the services we offer.
For us, the quality of the products and services we offer must meet the highest level of demand of our customers. We comply with the different applicable regulations of the different markets and sectors to which our products are directed to, and we apply a strict control to all the products from our own laboratory.
We have our own laboratory that allows us to formulate and develop new products according to the market and our customers needs. We work closely with our customers to develop new formulas that meet their requierements.
In order to guarantee the highest quality standards in our products and services, in commitment to the care of the environment, safety and people's health, we have different certifications and accreditations. These are distributed in different categories and help us improve our systems and also contribute to the sustainable development of our activity in the chemical sector.
Spanish Association of Companies of Water Treatment and Control
AQUA España represents and promotes the interests and competitiveness of the companies operating in the Water Treatment and Control Sector, as Barcelonesa.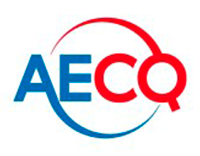 Spanish Chemical Trade Association
20 years, working to improve practices in the areas of safety, circular economy, cybersecurity, legislation, storage and distribution. Our goal is the continuous improvement of the entire value chain from our suppliers to our customers.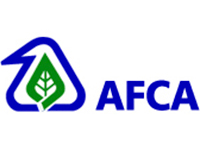 Association of Manufacturers and Traders of Food Additives and Food Supplements
AFCA provides us with all the necessary information on additives and food supplements, in order to offer a more optimum and transparent service to our customers.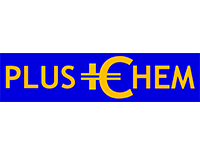 Since January 2017, Barcelonesa has been part of the European PlusChem Alliance, a network of independent distributors of speciality chemicals, which was created with the aim of providing the right service throughout Europe. It also has associated companies in Costa Rica, South Africa, Israel, India and Japan that facilitate access to sources of supply in these countries.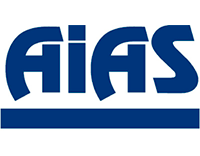 Surface Finishing Industry Association
Barcelonesa belongs to AIAS since 2017 thanks to its presence in the sector of metal and plastic treatment and coating, chemical, electrolytic, painting or plastic treatment.
These are worldwide certifications indicated in the documents we deliver to customers or suppliers that help us comply the requirements of both.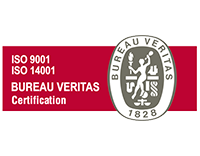 They certify the quality and environmental management of all the products offered by Barcelonesa, from raw materials to specialties. Download ISO 9001 Certificate - Quality and ISO 14001 Certificate - Environment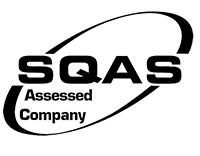 Safety and Quality Assesment Systems (SQAS)
The SQAS scheme, owned by the European Chemical Industry Federation (CEFIC), provides us detailed reports that we evaluate periodically in order to be able to propose improvements for our safety systems. Being SQAS certified is a guarantee of compliance with best practice in safety and environmental matters throughout the supply chain to our customers.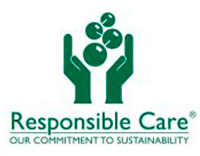 It also evaluates Barcelonesa's management system. This program is a global and voluntary initiative of the Chemical Industry's commitment to the sustainable development. More information about the Responsible Care Program.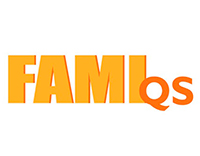 European Feed Additives and PreMixtures Quality System
Barcelonesa is a FAMI-QS certified company whose objective is to guarantee the safety, legal compliance and quality of animal feed, defending good practices in the feed additives and premixes use.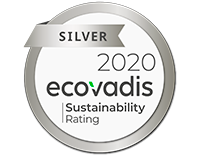 EcoVadis is the world's leading organization dedicated to rate corporate social responsibility and sustainability. EcoVadis is responsible for evaluating the level of compliance of the companies internal processes in order to improve their social and environmental practices and implement improvement plans.
They certify that the product we sell fulfils a certain standard. The logos must be indicated on the product label.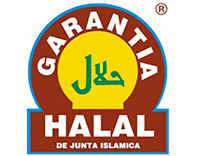 Barcelonesa produces, packages and commercializes food additives that comply with the Regulations of the Halal Guarantee Mark of the Islamic Board.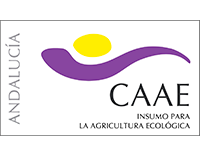 Andalusian Committee of Organic Agriculture
Specific certificate for the agrochemical sector, which identifies the inputs that must be used and under what conditions, to be able to achieve an organic agriculture.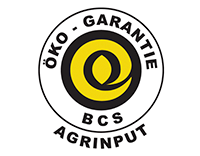 Organization that certifies that the product is from a natural origin and suitable for its use in organic agricultural production.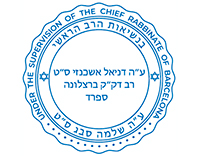 This certificate guarantees that our products fulfil the religion standards: it complies the Kosher food policy and strict requirements of cleanliness, purity and quality.
They indicate that the product we sell fulfils a certain standard. The logos must be indicated on the product label.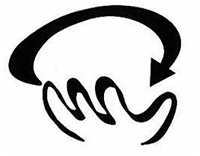 Deposit, Refund and Return of Containers System (SDDR)
The SDDR process allows us to get back the containers that we have previously supplied to the final customer and that are also identified with the following symbol. Compliance with this process is a guarantee of our commitment to Sustainability and the Circular Economy.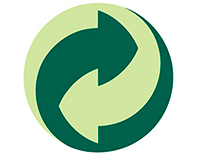 Packaging bearing this logo guarantees that, when it becomes waste, it will be recycled and valued via the Integrated Packaging Waste Management System.
In order to be able to develop our activity it is necessary to have the different legal permissions updated.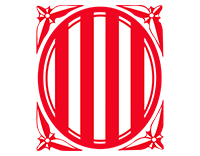 Sanitary registration of industries and food products
Any establishment operating in the food industry in Catalonia, must be registered in the official registry that corresponds to its activity. n the official registry that corresponds to its activity.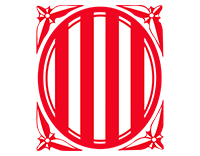 Registry of the animal feed sector
Registry of the animal feed sector and the area of animal by-products and derived products not intended for human consumption.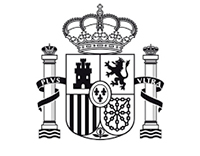 General Registry of Operators of Classified Chemical Substances
Companies that carry out activities with Category 1 and/or 2 classified chemicals must be registered in the Register of Operators of Classified Chemical Substances.
Conditions of purchase and sale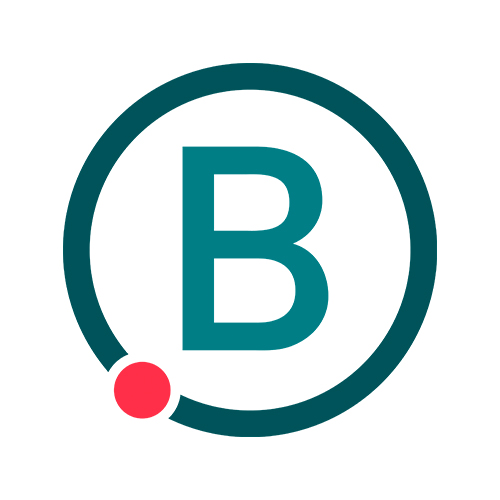 Barcelonesa's General Conditions of Purchase
In this document you will find all the legal conditions concerning the purchase of any product or service by Barcelonesa.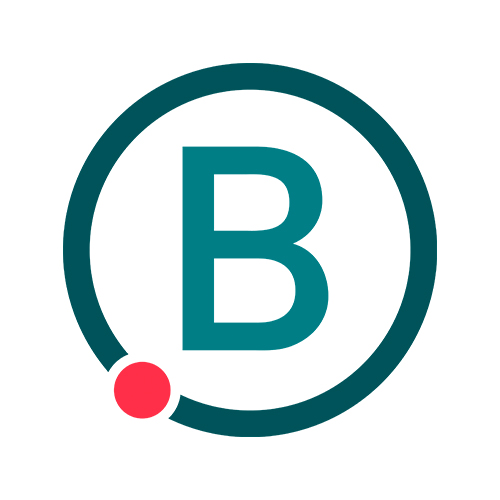 Barcelonesa's General Conditions of Sales
In this document you will find all the legal conditions concerning the sale of any product or service provided by Barcelonesa.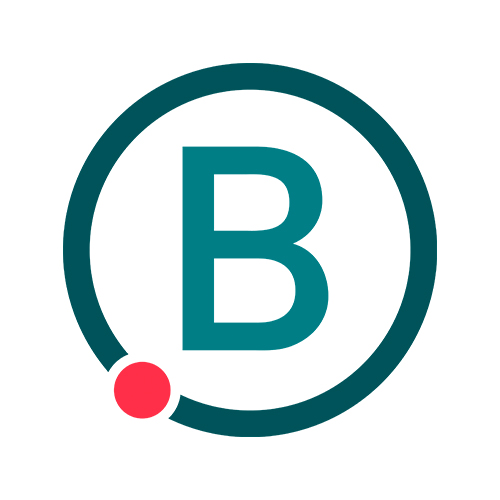 Code of conduct and responsible practices
This document sets out the principles, values and rules that should guide behaviour at Barcelonesa.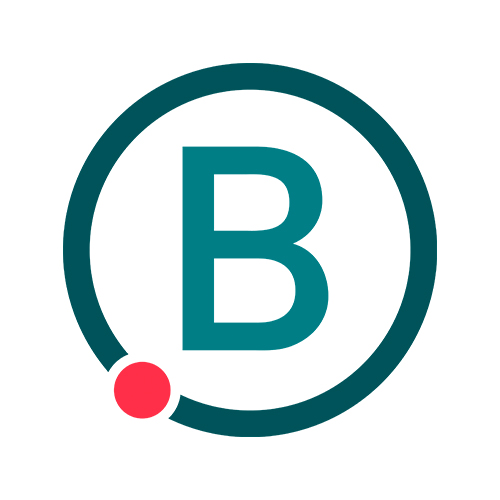 Non-Financial Information Statement (NFI)
This document includes our non-financial performance in the 2021 financial year based on the current reporting requirements in this area.