Barcelonesa Human Nutrition has more than 25 years of experience in the distribution and preparation of optimized mixtures of additives and ingredients. We provide the food industry with a wide range of raw materials and adapt them to their production processes.
Our technical-commercial team has a deep knowledge in the application of ingredients and food additives that allows us to offer the best solutions to produce healthier and higher quality food.
We are very aware that our work has a direct impact on people's quality of life, which is why we work hand in hand with you, understanding your needs and always adapting to your manufacturing process so the the development of your products is a success.
Download the documentation related to the sector.
We have our own clean label solutions for sugar and sodium reduction or substitution.
We have our own texturising solutions and we also have the tools to generate customised solutions.
We provide the food industry with a wide range of ingredients and food additives and adapt them to their production processes.
We have a food plant specialising in the logistics and blending of food additives. Here we also produce ready-to-use blends of solids packaged in all kinds of formats.
Healthy functional solutions
Texturizing functional solutions
Healthy functional solutions
Get an immediate quotation for the product you need
Sugar reduction solution (Fibrean Sugar Reduction)
The imminent implementation of the NutriScore in the front labelling of food and the growing demand for healthy products are marking the decisions of the Food Industry.
The NutriScore system gives packaged foods a ranking that is calculated using an algorithm with the date from the nutritional analysis. Thus, the excesses of sugars, fats and sodium value negatively, while the increases in fibre and protein score positively.
Fibrean Sugar Reduction is an ideal solution for food industries to reach their targets by reducing sugars and increasing fibre with a single ingredient.
Sodium Reduction Solution (Na-Reduktean)
Our Na-Reduktean salts offer a very efficient sodium reduction solution. We have a Clean Label typology (-40% sodium reduction) and a Blended typology (up to 100% sodium replacement).
Both are very easy to use: 1:1 substitution of common salt in recipes or formulas.
Multifunctional Vegetable Fibres (Fibrean)
Nature offers a wide variety of fibres found in fruits, vegetables, cereals, pulses and other plants. Some of these fibres have complex structures that confer excellent technological properties for the food industry. Among others the ability to gel, thicken, emulsify, sweeten, texturize or retain liquids.
Barcelonesa Human Nutrition's technical team locates, studies and combines fibres from all over the world in order to optimize their functional properties. From this effort in R&D&I, Fibrean has emerged as a natural solution to reduce sugars and fats, as an alternative to certain allergens or to replace E-coded additives.  
Our range includes texturizing fibres such as citrus fibre, psyllium fibre or pea fibre as well as various types of inulins and oligosaccharides.
Highly Functional Meat and Plant Proteins (Protean)
Proteins are essential nutrients for any organism. But they are also excellent functional ingredients at the service of the food industry. 
Our Protean range includes highly functional meat and vegetable proteins specially selected to improve food texture and increase productivity.
Natural Hydrocolloids for all Textures (Carratext)
Carrageenans and alginates are complex hydrocolloids that require extensive knowledge of their properties and how to apply them to each type of food.
At Barcelonesa Human Nutrition we have accumulated extensive technical and commercial experience in the use of these natural texturizers, which allows us to offer each customer a solution.
Furthermore, our capacity to purchase and stock raw materials allows us to guarantee the security and speed of supply, as well as maintaining constant competitiveness.
Our technical knowledge and experience in the sector allows us to search for and select the most suitable raw materials for each of your needs from manufacturers all over the world. 

We offer solutions for a wide variety of food sectors. These are some of the ingredient families we distribute:

Starches and hydrocolloids
Phosphates
Nutrients
Preservatives and antioxidants
Emulsifiers
Sweeteners
Vegetable proteins
In addition, we also offer our customers a blending service for food additives, brine preparation and technical support for their formulations.
Thanks to these services, we increase and improve our comprehensive service chain, which allows our customers to optimize their processes, save time and money and eliminate possible errors in the preparation of their blends:
Ready to use solids blends packaged in all types of formats.
Production of custom made aqueous solutions packaged in canisters or IBCs.
Technical consultation based on extensive Know-how of raw materials.
Outsourcing of the preparation of premixes at our certified plant.
Quality management and analytical controls in our own laboratory. Quality management.
Different mixers, for mixing quantities from 50 kg up to 1600 kg – estimated annual production of 5.000 tn.
Lump crusher
Magnetic metal detection system in the additive dosing hoppers
Separate suction and filtering system
Dehumidification system
Packaging and labelling in bags and drums with automatic weight control.
3,000 litre volume closed reactor/mixer – estimated annual production of 10,000 tonnes
Solids addition system with separate dust extraction and filtering system
Automated osmosis water addition system
Closed circuit liquid component addition system
In-line filtration system, prior to packaging
Highest precision packaging by mass control – Labelling
Looking for a specific product?
Through our easyB platform, you can see all the products we have available, download documentation and much more.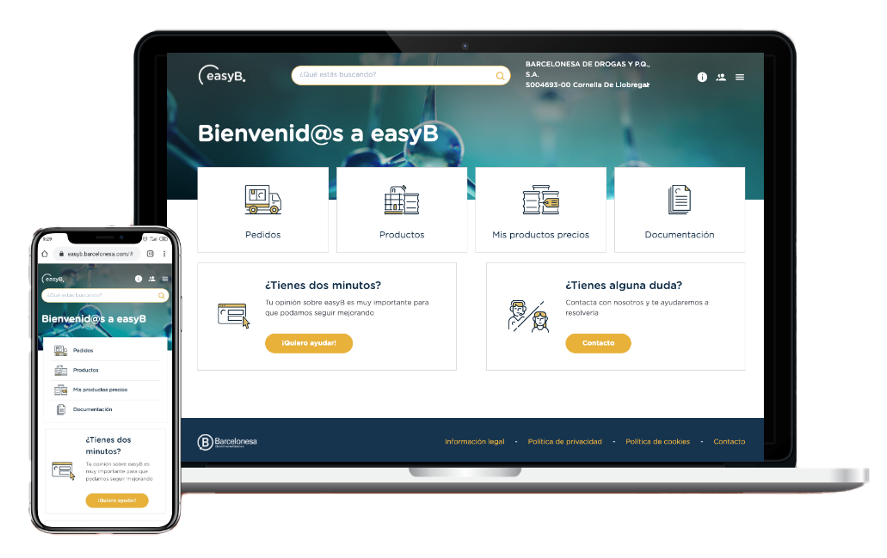 Certifications that guarantee that we comply with the highest quality standards in terms of products, services and management.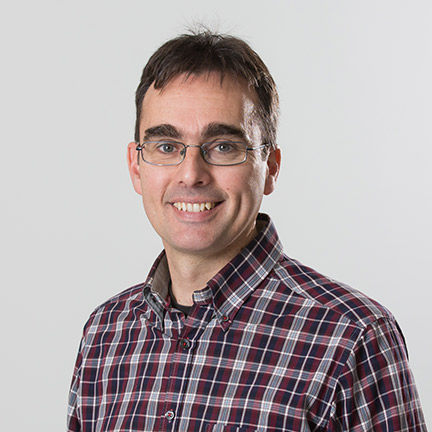 How can I help you?
Jaume Casas
Sector Manager